Some 1" x 1/8" flat steel was easy to cut, shape and weld into a mounting bracket.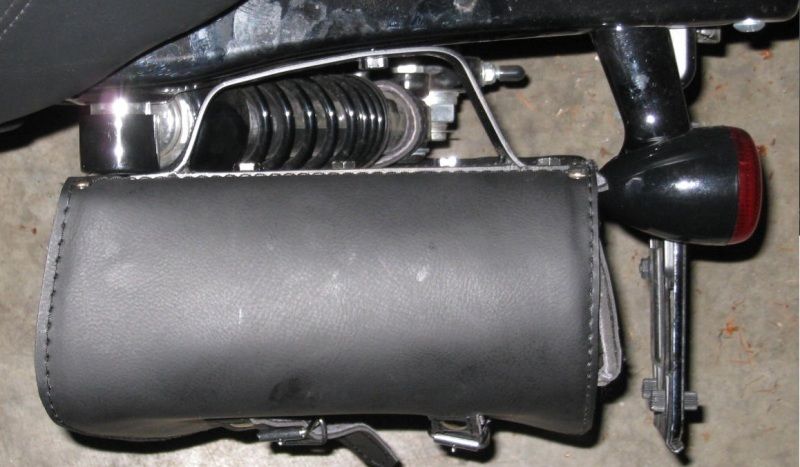 They are only held in place by one bolt but so far the bracket is holding everything in place well. When I make the luggage rack/rear seat then I may add some more re-enforcement to the bag bracket.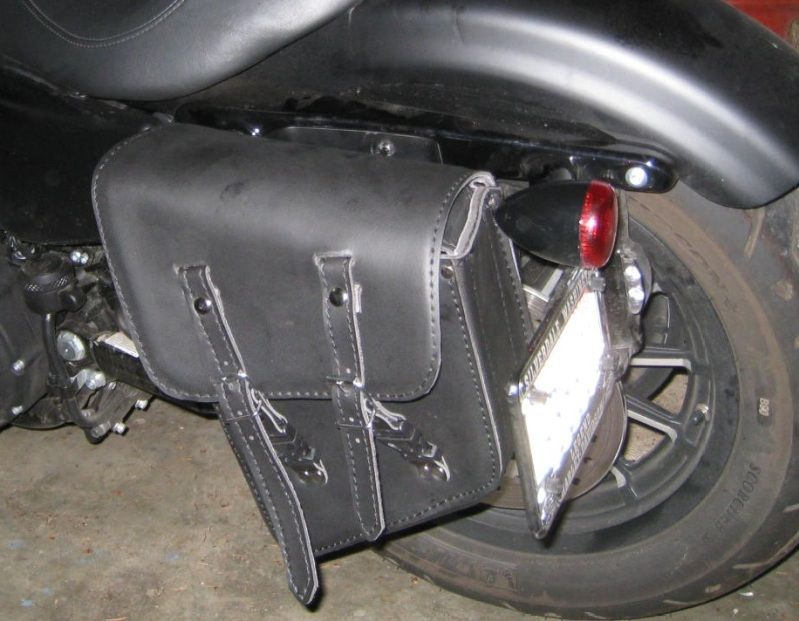 The small bags are not the best shape but at $57 each they work well enough.
Ranb