Quote:
Originally Posted by
Bone
Two thoughts:



This self-reported consumer crap can be very misleading. It rarely weighs the problems according to severity/significance so a scratch is equal to a total powertrain failure.

And with regards to electronics. One advantage that tends to follow Harley is the combination of their long model runs with large crossover of components and large customer base.

As such there are aftermarket solutions for things like ECMs and instruments. I hope that trend continues.
well according to the methodology of their first report on reliability they gave this graph ......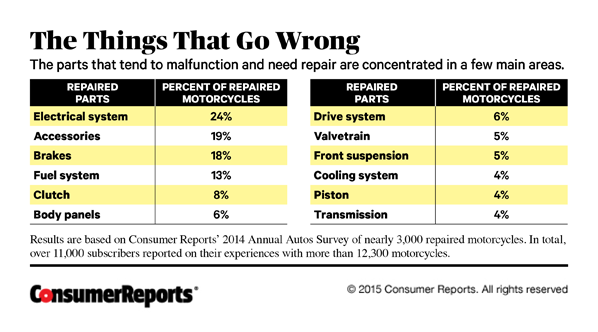 and the original link i gave is just updated info with more owners surveyed.
i am not trying to attack peoples love of harley, i know what i typed may be construed as such.