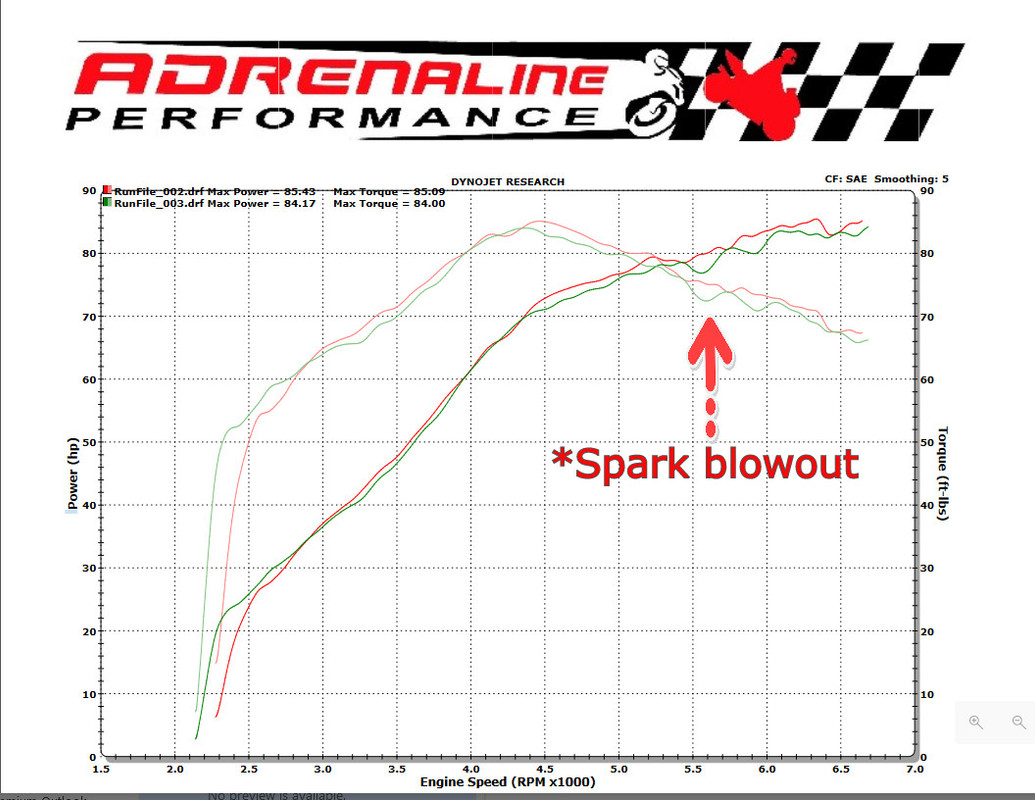 The valve float theory made sense until I was sent the graph with run 002 AND run 003, and as you can tell by looking at run 003, this is not valve float. This is Spark blow-out!
Spark blowout is a misnomer; the spark plug loses the ability to jump the gap due to cylinder pressure from boost, and it's exacerbated as RPM's rise because the spark demands increase. Had a total brain fart and didn't close up the plug gaps on the plugs that were in the bike. They were at .035"!
So we're definitely going to have to go back to the dyno with the plug gap narrowed to .022" and get some final numbers. I've also made a few small changes to the timing curve, and switched to a set of non-projected, DR8EA spark plugs as well.
We're currently offering free install and tuning of the kit, in addition to $500 off for anyone who can drop their sportster off at our home shop in Phoenix, Arizona. If you have an 883, we'll knock an additional $250 off ($750 off total) and cover the cost for a dyno tune in addition the the free install. Reason being, we'd like to have numbers for prospective 883 customers. 883 owners could be into a turbo sportster for about the cost of a 1200 conversion, a carb and a good 2-1 pipe.
New numbers coming soon.