Out with the old (original) oil pump.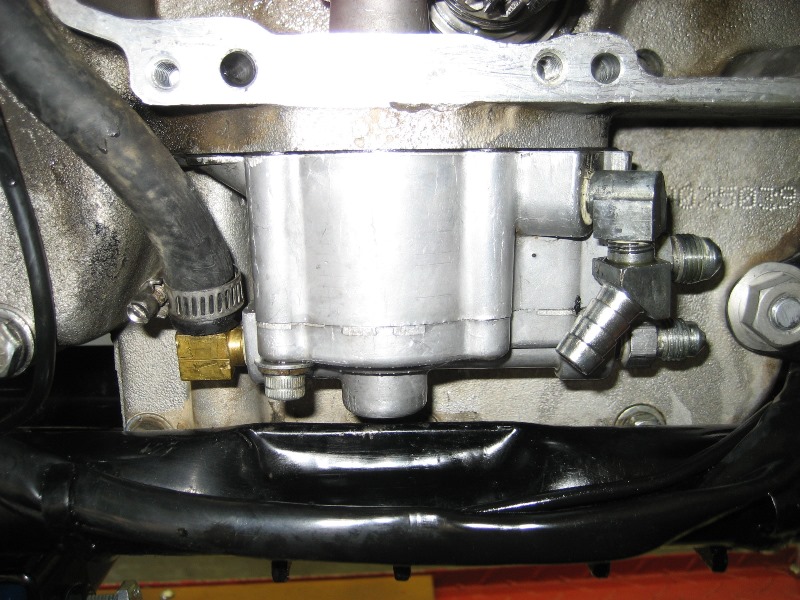 Had to install the 4th oil hose fitting (to the oil filter mount) in the bottom of the case (drill and tap for 1/8" pipe threads) that the new oil pump does not have. Here is the forum thread that describes the procedure:
http://xlforum.net/forums/showthread...28#post5714128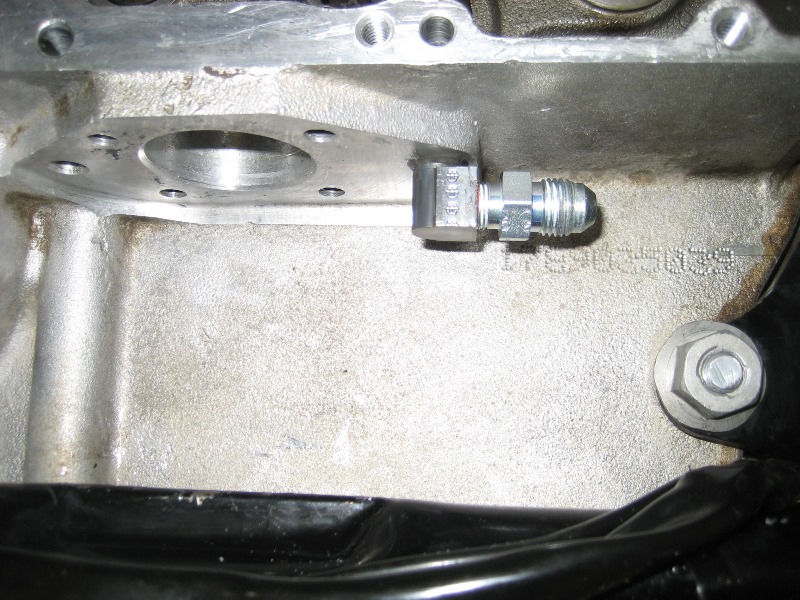 In with the new better design oil pump.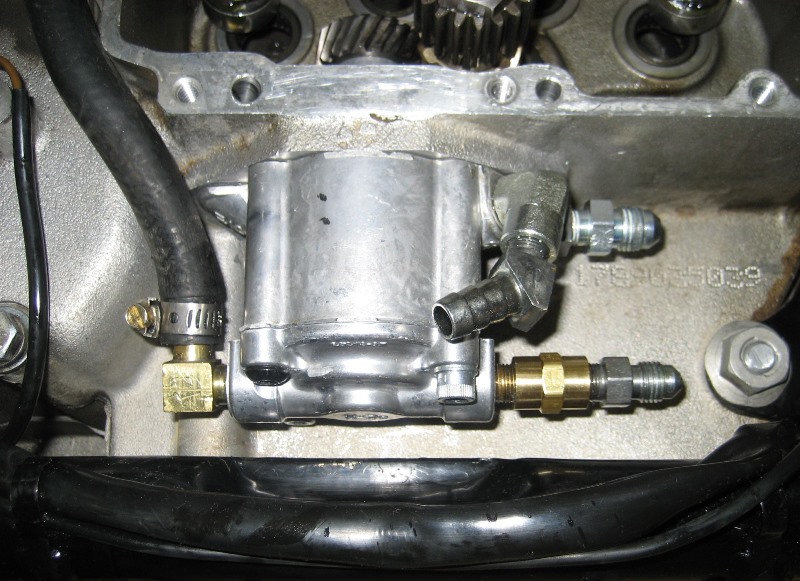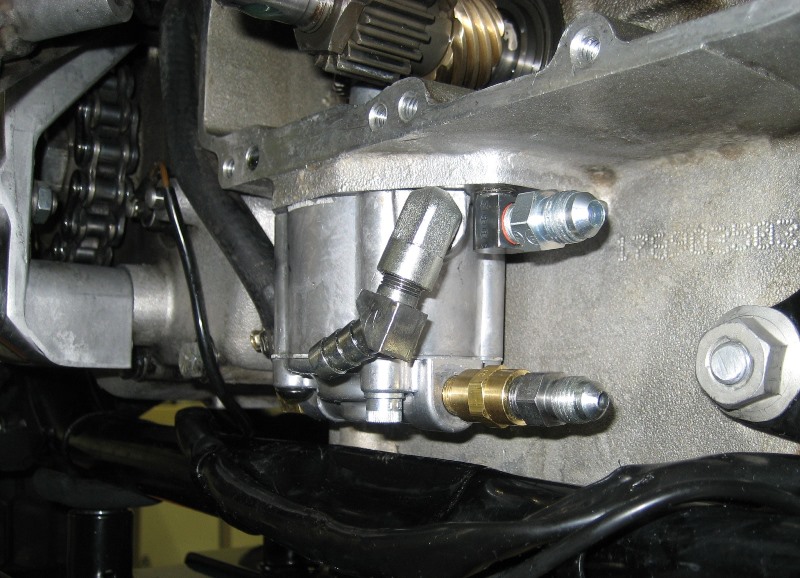 Also replaced the original oil pump drive gear with the tougher Buell bronze gear.