I'll kick this off with a chart especially for you Michele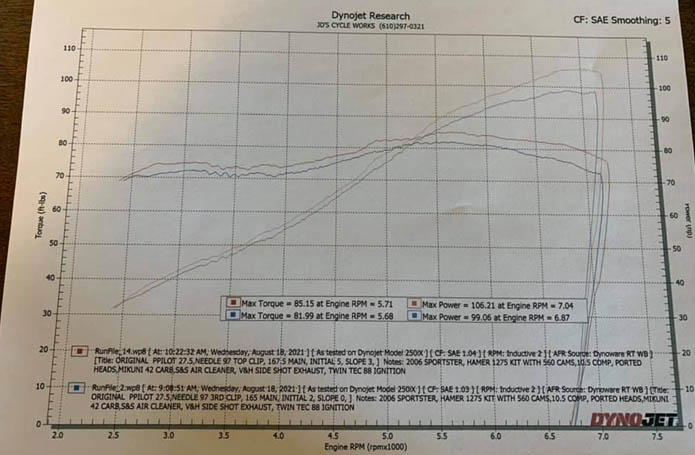 This is a chart a customer posted on FB a few days ago.
2006 XL1200C
1275 kit
IMPACT head porting
HP560 cams
TC88A ignition
HSR 42 carb on a ported stock manifold
V&H Side Shots, baffles cut in half
S&S air cleaner
Blue is before tuning, red is after.
I'm sure you see the resemblance to a certain "other" build ...