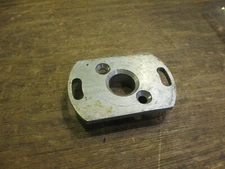 Here is the fixed base style. The two mounting screw holes can be offset or straight depending on the base. Normally available on ebay, vtwin, etc.
OEM #'s 29600-48/29600-62/29600-65C
I've used the style you currently have and not had any issues, but i know the 1970 guys can run into a little more fitment issues.
Hope this helps.