We killed'em last week!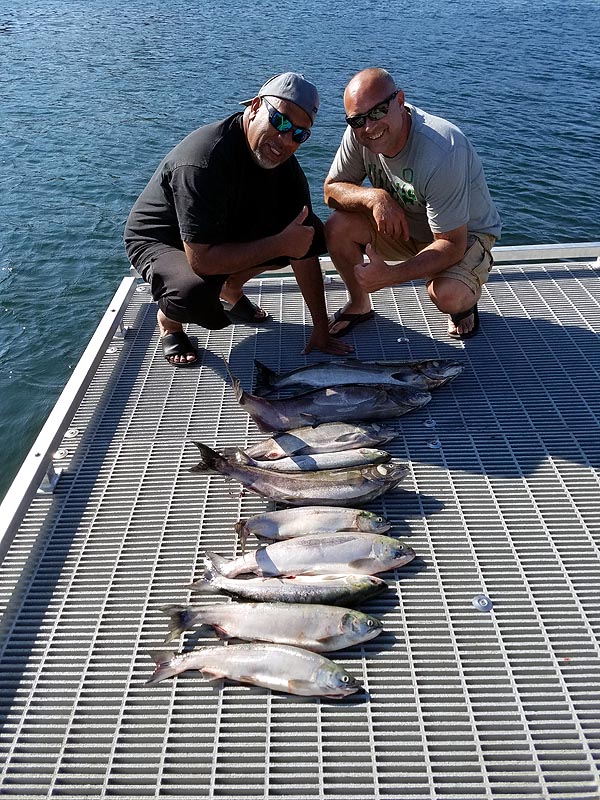 This was our catch for Tuesday. Six sockeye and four Kings. We got lots of fish every day though. Pictured is Hammer Dan on the right and our buddy Dave on the left. I had to take the picture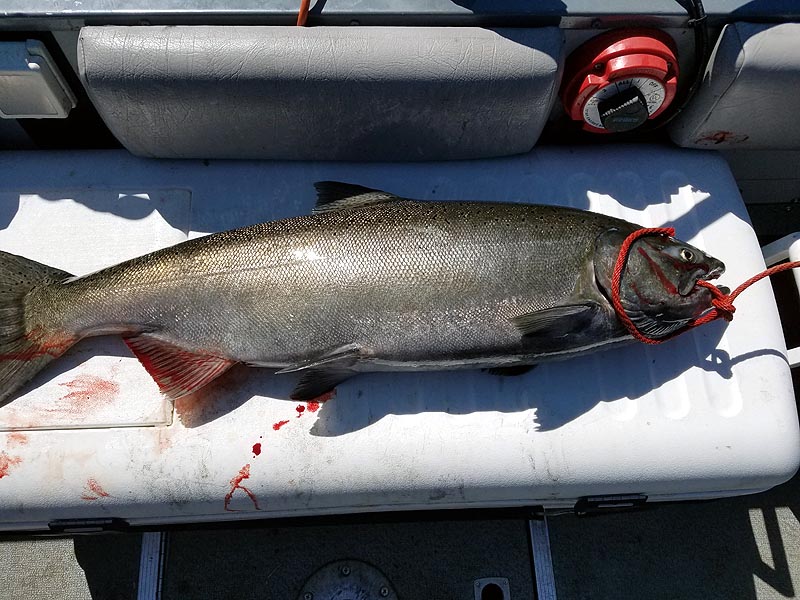 Although most of the kings were in the 15lb range, we got a couple over 20lbs. Here's one of them I got, athough Dave got a fish that was practically this one's twin. That's a 150quart cooler he's laying on and he's almost as long. He was a hoot to catch, he put up a great fight, made my reel scream several times before he got tired enough to net him.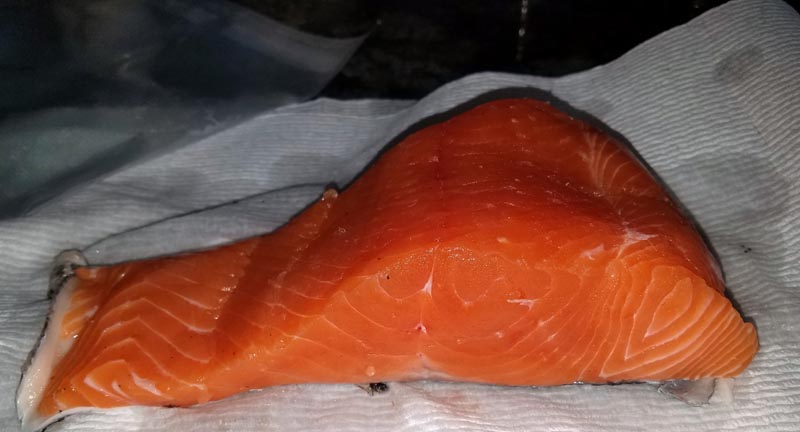 Here's a filet from the king pictured above. Super thick, super marbled too. I ate one the other night and it was just melt-in-your-mouth good. Oily and tasty!