So i got my CV Performance kit in the mail monday and i took my Carb apart and installed the kit i bought thier $50 kit which seemed to suit my bike well!
So i installed the jets per the instructions and drilled the slide out. I also installed thier slide spring and needle that they provide in the kit. Thier Emulsion tube is very unique! Here is a pic of it side by side to the stock setup!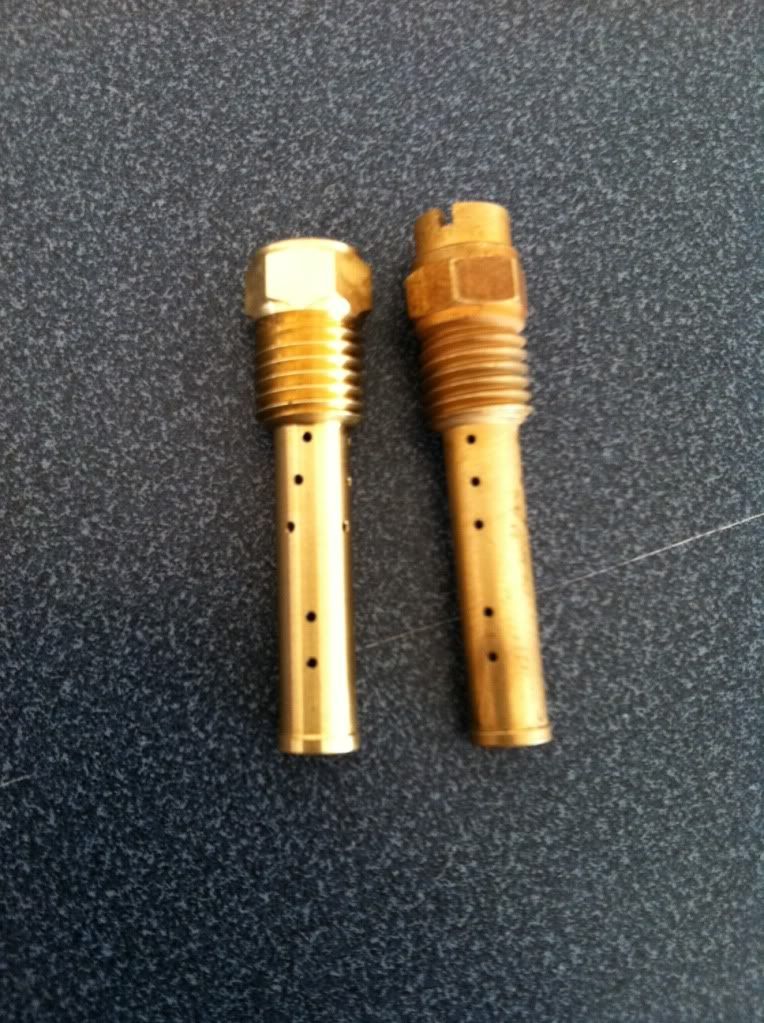 i have to say that this kit really lives upto the Hype! No i was not paid by them to give this review it is a good kit and for the price its very resonable so far i've put about 50 trouble free miles on it. i like dealing with good quality companys and more importantly i like products that WORK!!!!
while i dont have a Dyno i can say that as far as acceleration goes this kit made the throttle much more snapy. And i also notice that i have to give the bike ALOT less gas to move down the highway and maintain speed! Before it seemed like i had to give it 1/4 throttle now it seems like i give it about half that!
now i realize that i could buy a Flatslide makuni but for $300 i would have to justify the upgrade somehow like Better MPG's for starters. So far it seems that this kit is netting me better mpg's my gas has hardly dropped at all in the tank i will know more once i have a chance to get out there and ride some more and i will report my MPG's (i was getting 43 before the upgrade) so hopefully now i will get better!