Here's the new to me 79 XLS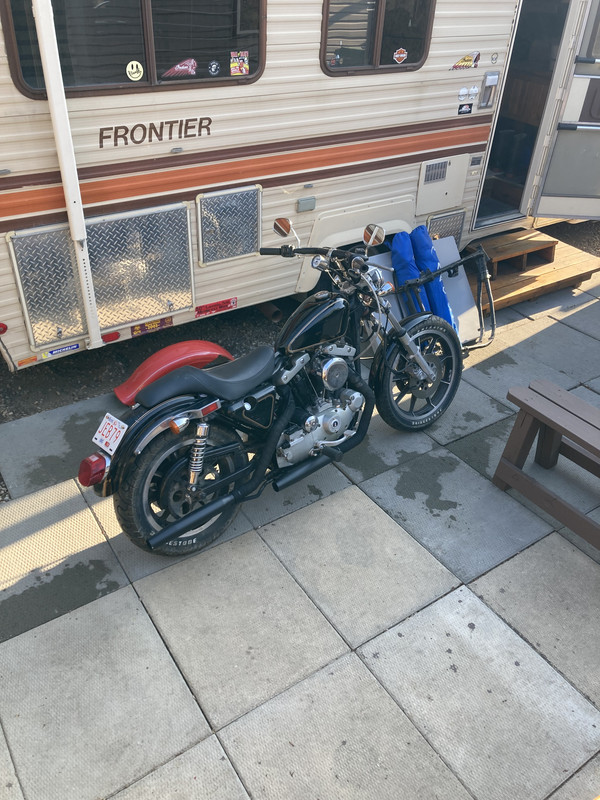 It's been stored for a couple of years but was put away properly .
It runs good , everything works , I haven't gone for a ride yet to see if it shifts properly .
I need to buy the correct battery for it and do some maintenance .
The plan is , make it road worthy , this will be inexpensive , ride it a bit until the winter ....... then make it look like a flat tracker.
The Pink chopper is going to the swap meet today , the 71 frame I shouldn't have bought is going too .