Ive looked at a bunch of pics, and cant tell the best way to mount a sporty tank to my Paughco frame. Checked out some of the items at bungking, and saw some bungs that might just do the trick.
Anyone use them? The tank I am using at the moment is lower than I want, and the sporty tank that I have is going to look nice. Seems pretty straight forward, but any tips would come in handy.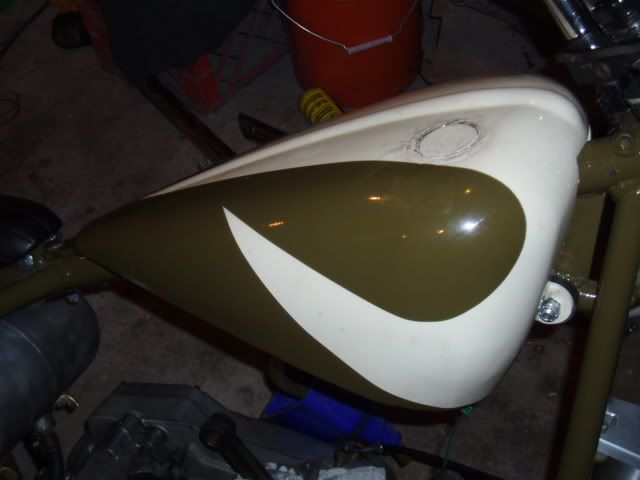 Kinda sucks that I am going to have to grind and weld. I thought i was going to keep the pea green frame, just out of convenience, and repaint the tank and fender. Maybe I can just drill a hole in the desired place in the frame and use spacers and bushings? hmmmm.