My little off-topic section.
CTICB of the Day
Posted 10th April 2008 at 02:38 by
Quebeker
---
Car That I Can't Buy of the Day.
On
Craigslist
.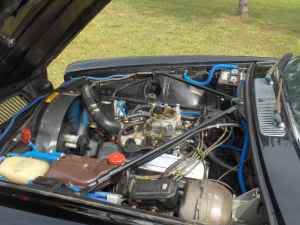 Talk about an "hybrid". A Jag's front end, a Ford Ranger's bed and a Chevy engine.
Quote:
305 chevy crate motor -350 Turbo transmission -Power windows and door locks- p/s and brakes-6 way power seats on drivers side. a/m- f/m- c/d -player –Spray in Rhino bed Liner- New master cylinder and brake booster- solid black paint – tinted windows- original wire wheels – a/c does not work needs a new compressor (I have a new one just haven't installed it yet) all independent suspension system is Original Jaguar almost brand new tires .
But I can't buy it because the A/C ain't working.
Comments