Ok, so I bought this 83 XLX 2 and a half months ago for $500. Here are a couple pics to show some of the work that has been done so far.
Ouch! Someone tried to ride with the kickstand down.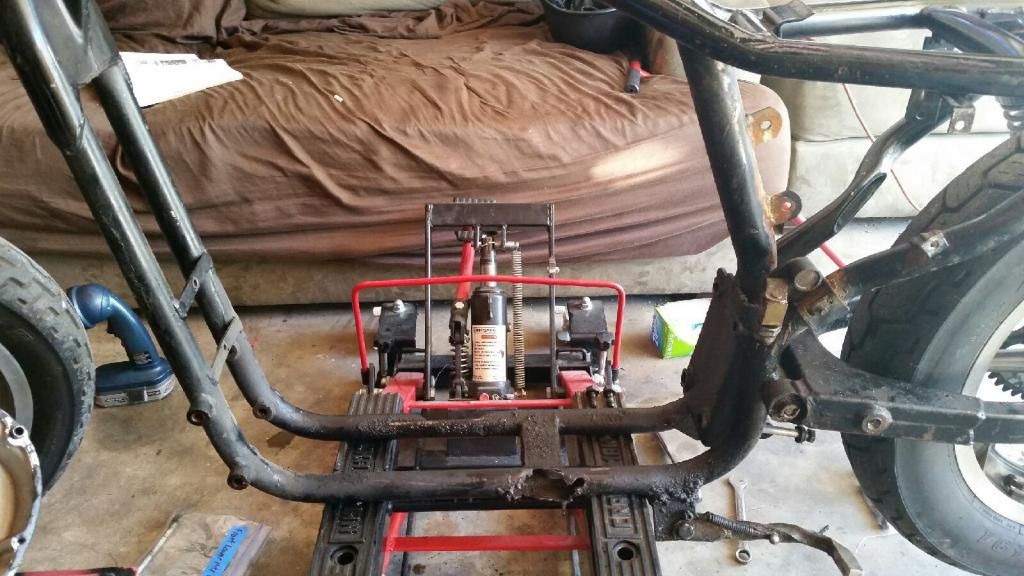 Quick Mock up before powder coat. Frame repaired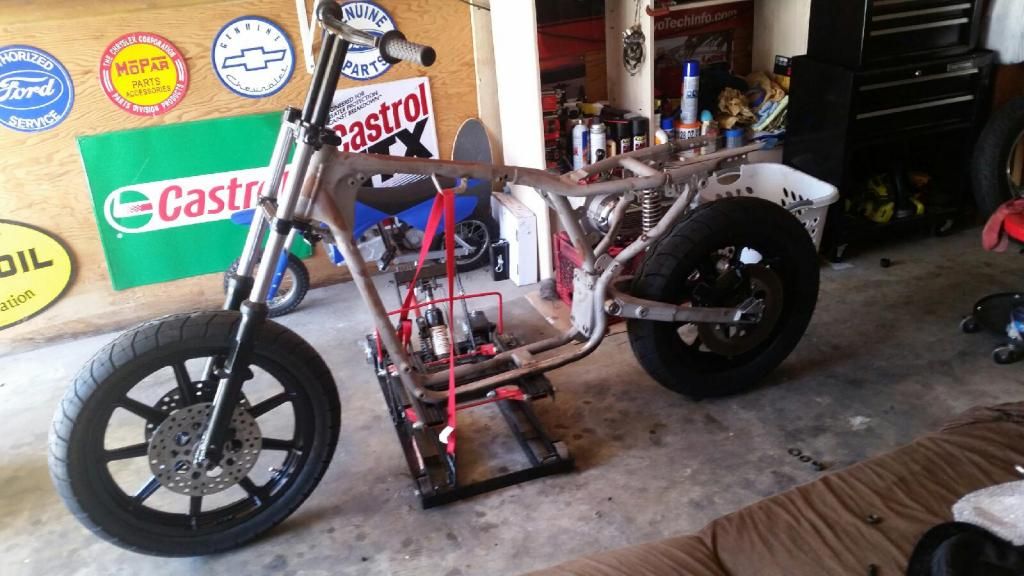 Getting there
Checking tins before powder coating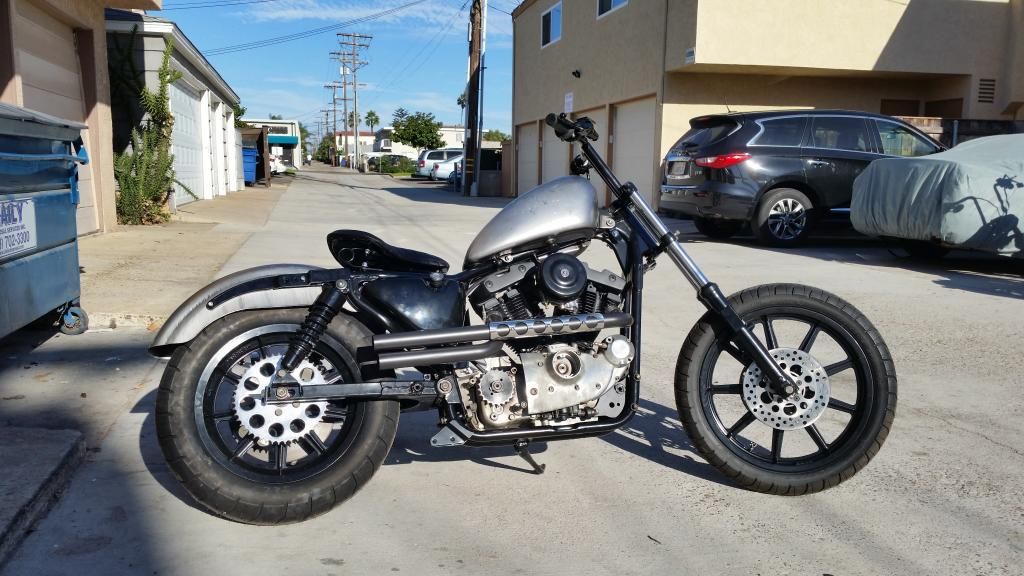 Man, I can't wait to ride. I'll most more as I go. Please feel free to respond with suggestions.