6th February 2011
| | | | |
| --- | --- | --- | --- |
| | Senior Master Custom Bike Builder | | |
Bike of the week for 02/01/2011 Tin Man2
---
This week's ride comes from Tin Man2 and it's a custom built hack...
Dennis built a custom sidecar so his wife Sandy could ride and it is sweet:
The Bike is a 1975 Iron-head I restored a couple of years ago and never rode much. My Wife can't ride a"normal"bike, so I decided to build a sidecar rig using frame building info I got on the ADV Rider forum. I found the Case farm tractor grill at an antique tractor show,modified it and built the body to fit. After a lot of welding, grinding, sanding and painting (took me half the summer), I'm happy with the results. The lean angle and tow angle are adjustable, so I'm sure I can dial it in for a slow cruiser come spring.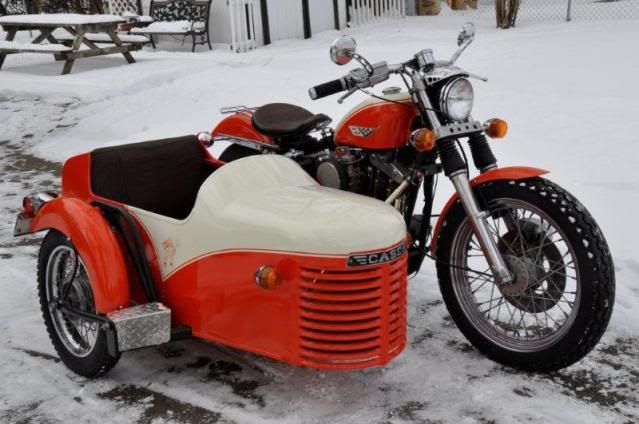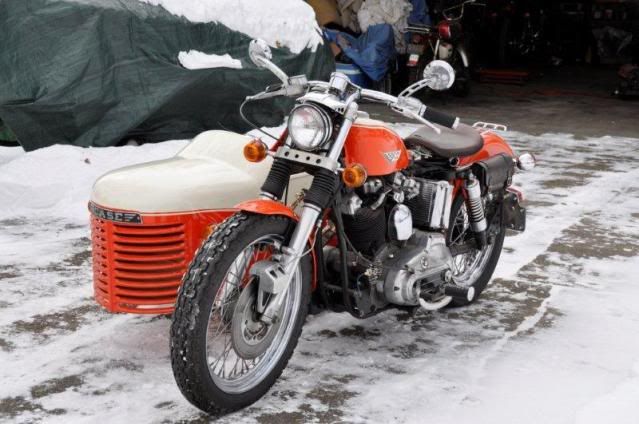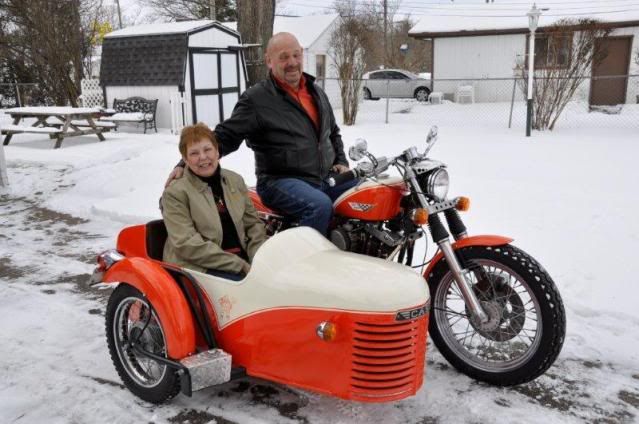 Excellent job and a great lookin' couple...
__________________
--Russ--
U.S. Army Veteran

***RIP***
--Mr. JIMI
--JOHNNY G
--BryanEOD