Ok, I know I'm behind (better than being a behind...:-))) but this was worth the wait. Hog Indo redid his bike and now we have the latest version of a nice sweet sporty that can be ridden all day long and still shine...
Sonny tells the tale:
When I bought the bike it was pretty much stock other than mini Apes that the previous owner installed and bunch of chrome. Along the way I installed throw-over saddlebags, an auxiliary passing lamp kit, RK air shocks and a Softail gas tank with my goal that one day I want to make the bike look beefier, just like its sibling of the 2011 XL1200 Custom.
Fast forward to four weekends ago, I finally was able to finish the "project". Here's the additional stuff on the bike:
- Wide Glide triple tree conversion
- 16x3 Softail front wheel
- Fat Boy 100th anniversary fender
- 7" Fat Boy headlight
- Knucklehead handlebars
I'm pretty happy with the new look of my bike. The only one thing that I probably install in the future would be a fork brace.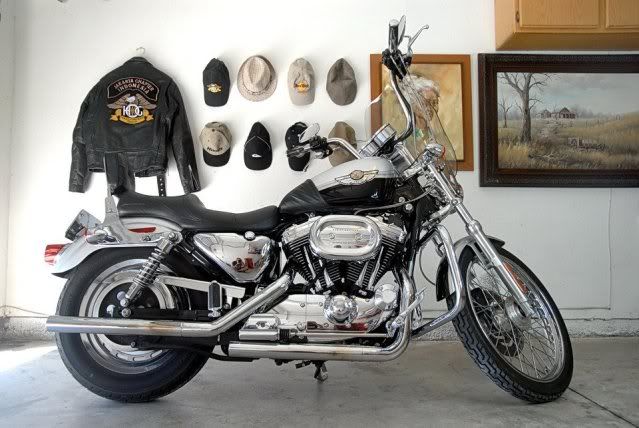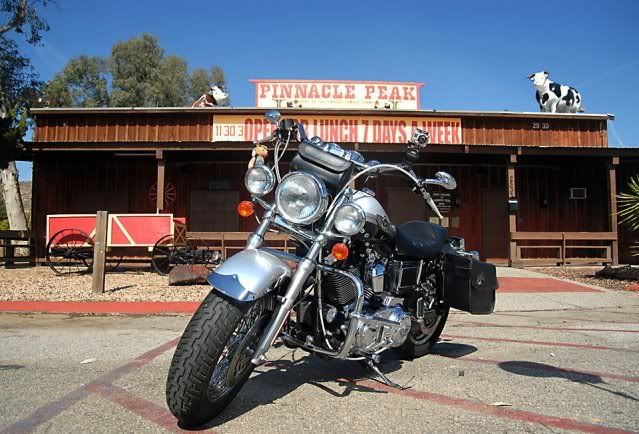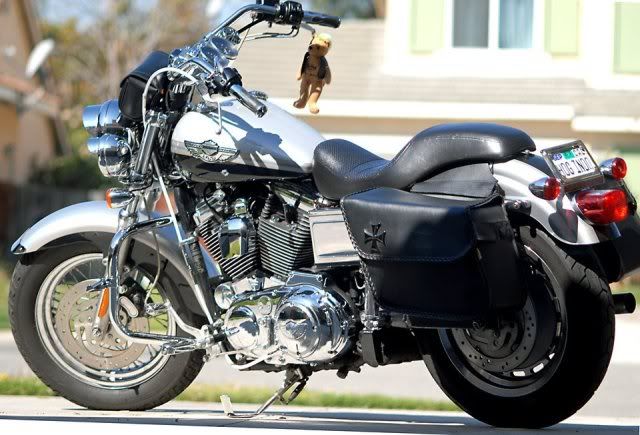 Love the new look...