Praise the Lord and pass me the keys to this bad boy!!! This week's ride belongs to Likemlouder down in Alabama and is it sweet...
Being an old fart myself, I grew up when bikes like this were the norm so here is Johnny's story. Enjoy!
I had been wanting to build a long fork bike for awhile and I spotted the coffin tank on eBay and decided to build the bike around it. I talked with Seth at road 6 customs and he said he would build the tail and do the stretch for me. It was about a year-long project because he had not built a tail for the rubbermount, so a lot of stuff is one off including the oil tank and battery box. I finally got the bike back Nov of 2011 and started the build. I have slowly been picking at it ever since. I decided to try something different on this bike and have the tins wrapped in vinyl.
Kind of ironic, the one thing I built the bike around (the tank) wound up getting wrapped in vinyl! I tried to stay with the old school 70's style; dog bones, king queen, tall bar look, etc.. I am pretty pleased with the results and the bike rides like a dream.
So it started here: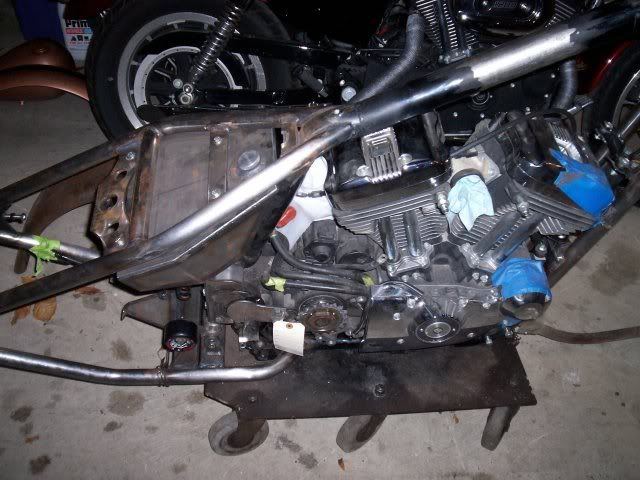 And ends up here: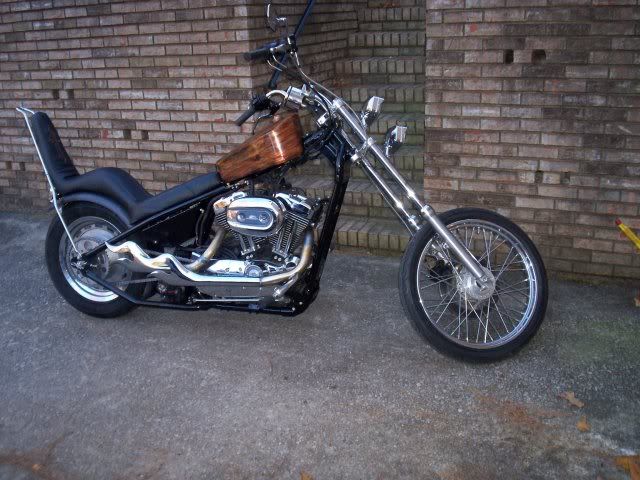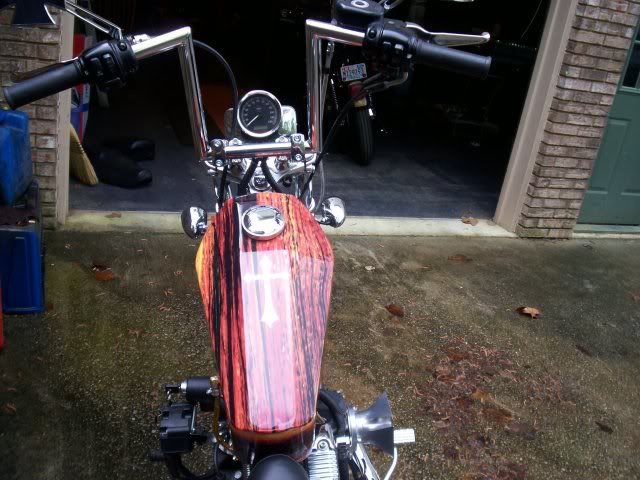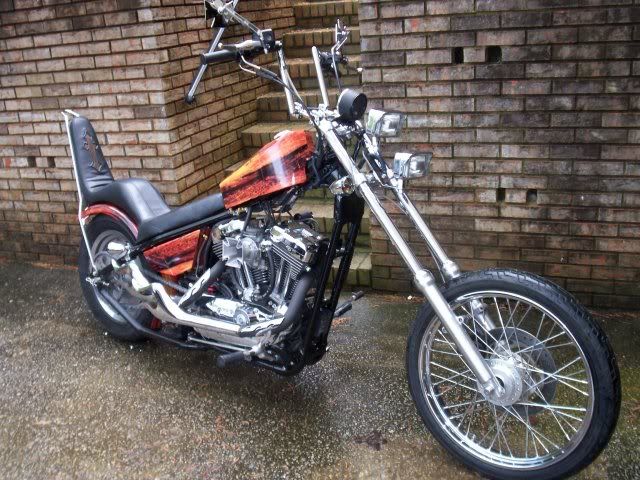 God bless you Johnny, for building this one and sharing it with us!!!