This week's ride is from kdog and it's a real nice little combo chop from a Buell base. Ken outlines the ride's details:
This is my first ground up build, and I've wanted to do it for a long time. I bought the Buell (96 S1) with the build in mind. I rode it for a year while collecting a few big parts before I tore it down. The parts I started with were: a Kraft Tech frame (30deg 0 stretch) and oil bag, Cole Foster gas tank and Led Sled ribbed fender.
I fabbed all the brackets and mounts, tail light/ plate mount, exhaust, seat pan, mid controls, and a couple sets of bars. I also cut down my cam cover. Other parts I bought: Dyna ignition, Moon covers, TC&CO tail light and head light. I farmed out the paint and the seat cover.
It took about six months to get it running. I don't know if I'd call done but I learned a lot in the process and had a great time doing it. It runs great and is blast to ride.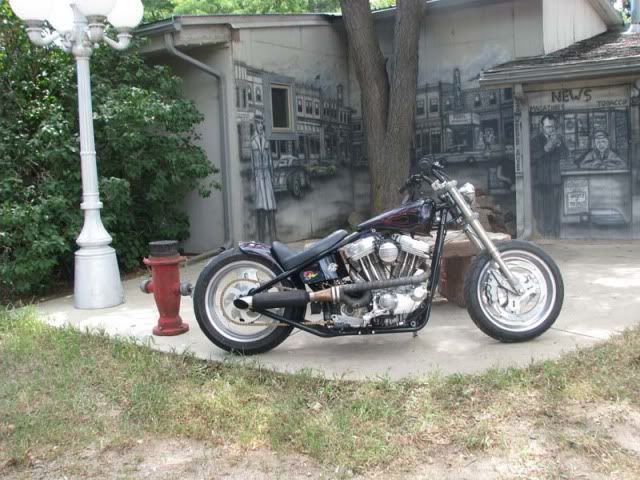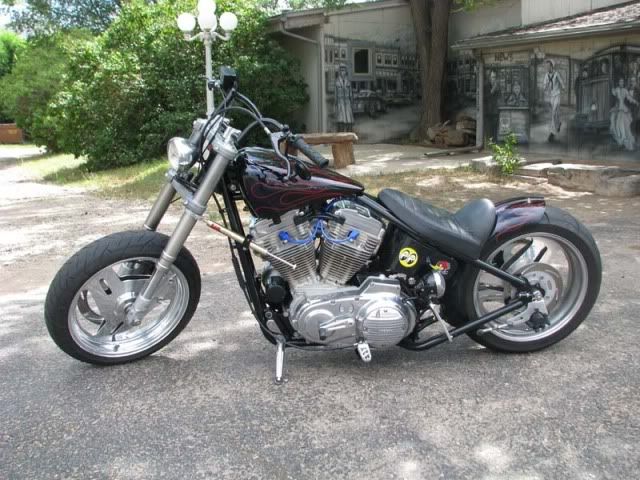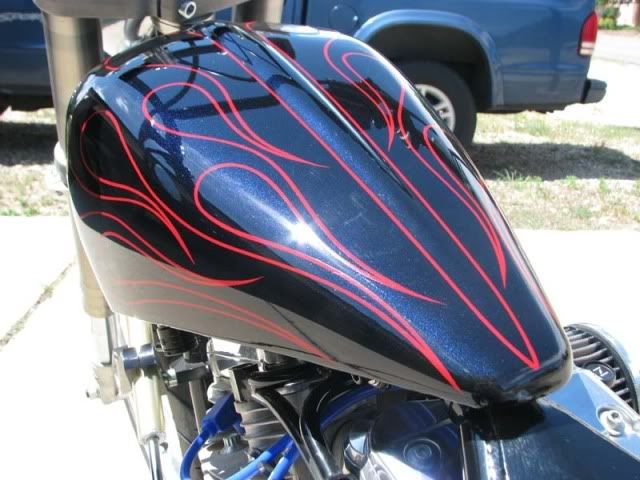 By the looks of the ride, I'd say Ken learned well...